Protecting Vulnerable Road Users
People share the road with diverse types of collective traffic and individual vehicles. Saving more lives requires smart pedestrian protection systems, which can take into account the risks presented by the diverse and fast-paced mobility landscape for vulnerable road users.
Passive Pedestrian Protection Systems
 Autoliv was first to introduce the external airbag concept, also known as PPA – Pedestrian Protection Airbag, in 2012. Today, Autoliv provides a diverse range of external passive protection systems for road vehicles to prevent or minimize the risks of injuries among vulnerable road users.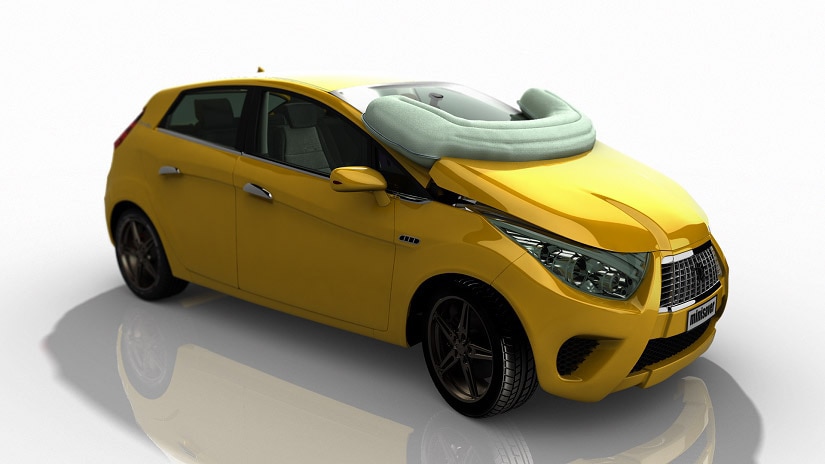 Protection systems for autonomous vehicles
Download the press release to read how Nuro and Autoliv collaborate to ensure a high safety standard for Nuro's new third-generation production-grade autonomous delivery vehicle.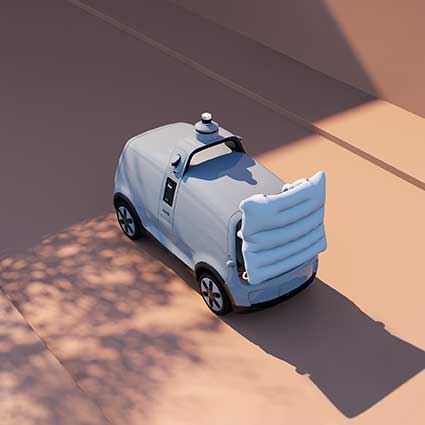 Autoliv's pedestrian protection airbag is the largest external car airbag available on the market. This is the only airbag to deploy on the outside of a car, deploying along the A-pillar or the windshield area.
The active hood lift system uses a pyrotechnic actuator in order to quickly lift the rear edge of the hood in case of a pedestrian impact. The lift of the bonnet edge creates an additional distance to the hard structures in the motor compartment and also absorbs some energy from the impact. Active hood lifters reduce head injuries and are important to save more lives.
Contact us
Use this form if you would like to discuss pedestrian protection solutions for your specific needs.