Our core business and sustainability work contribute to the realization of a number of UN SDGs.
Our core business directly contributes to reducing the number of road fatalities (SDG 3) and making transportation systems safer for everyone, including vulnerable road users (SDG 11). We actively support research and knowledge sharing that benefits developing markets (SDG 17). Over time, our climate agenda aims to not only greatly reduce our own negative environmental impact (SDG 9, SDG 13) but help drive green innovation (SDG 12) among materials suppliers, vehicle manufacturers and energy providers (SDG 7). By proactively managing health and safety risks and labor rights (SDG 8), promoting diversity and inclusion (SDG 5) and holding all employees to the highest degree of ethical business standards (SDG 16), we lay the foundation for a high-performing organization where everyone has the means to speak up and drive improvement.
What actions does Autoliv take?
Road Safety
We research, develop, manufacture and market automotive safety solutions to all global car manufacturers.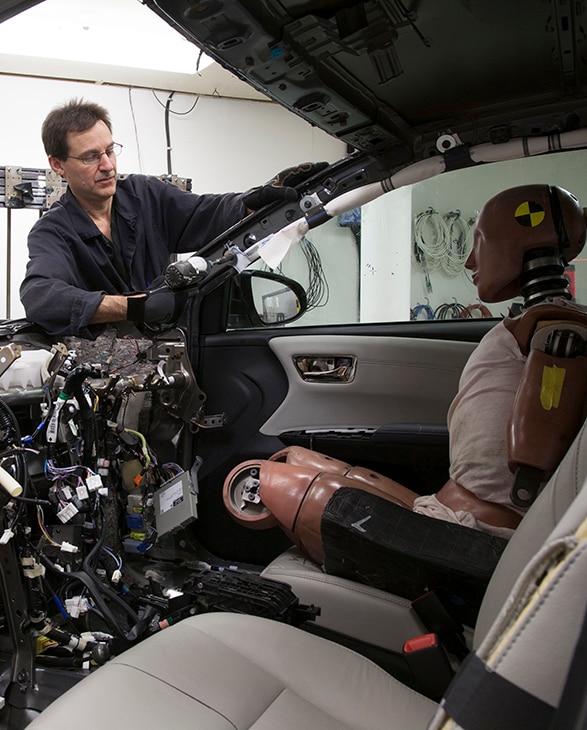 Crash test
With the aim of increasing safety, the findings from our crash tests and our research department support OEM and NCAP criteria for car safety.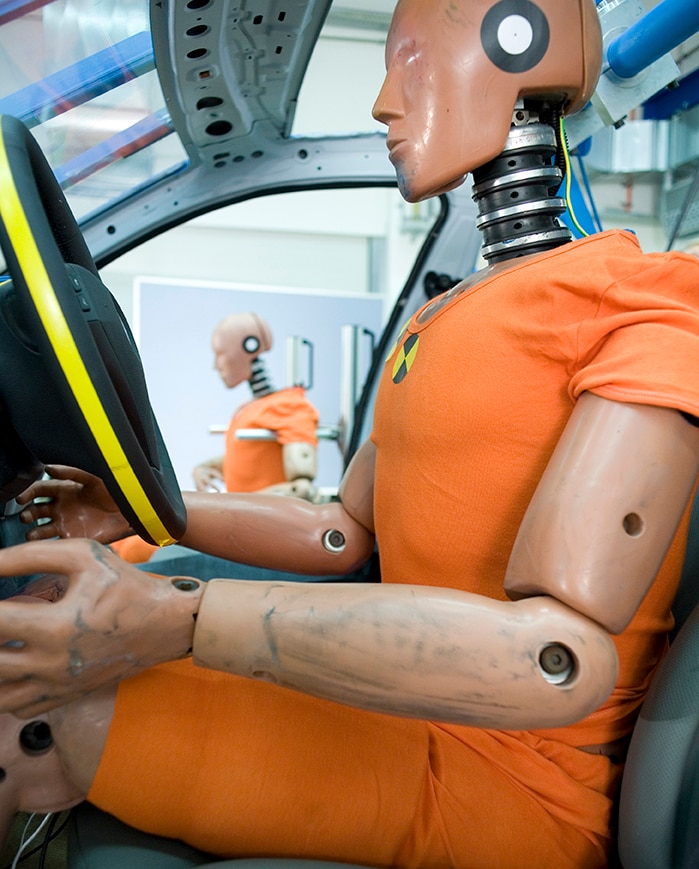 Quality
Autoliv's primary goal is to save lives. Our products never get a second chance. This is why we never compromise on quality.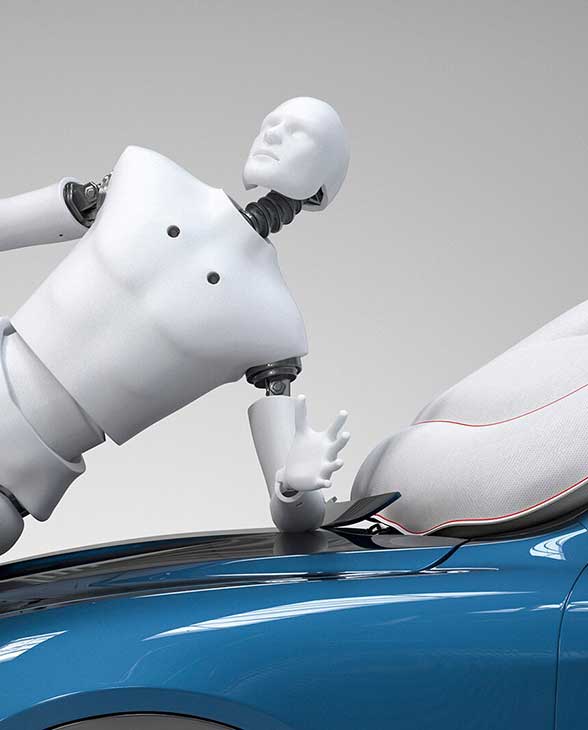 Information on traffic safety ratings: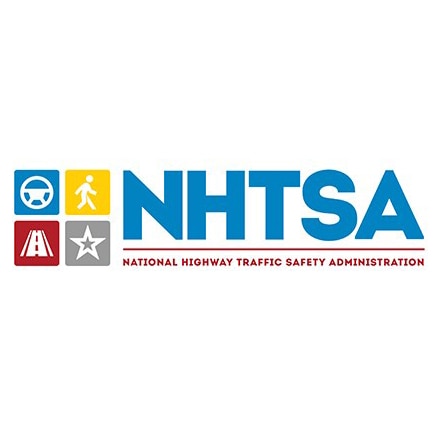 NHTSA
NHTSA's longstanding mission of reducing crash-related injuries and fatalities while ensuring the highest standards of safety on the U.S. roads.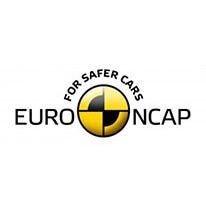 NCAP
The vision of the Global New Car Assessment Programme (Global NCAP) is a world free from road fatalities and serious injuries. NCAP provides consumers with an independent assessment of the safety performance of cars.