Severe bicycle injuries have increased with 24% over 10 years. 60% of them are head injuries.
More lives saved - More life lived
Autoliv and POC have entered a collaboration with the ambition to reduce severe head injuries at high speeds.
By combining Autoliv's extensive knowledge of more than 65 years of saving lives through delivering technical innovations with POCs award-winning innovation and design capabilities with helmets and apparel, we are on a mission to protect lives and reduce the consequences of accidents for anyone choosing to ride a bicycle or an e-bike.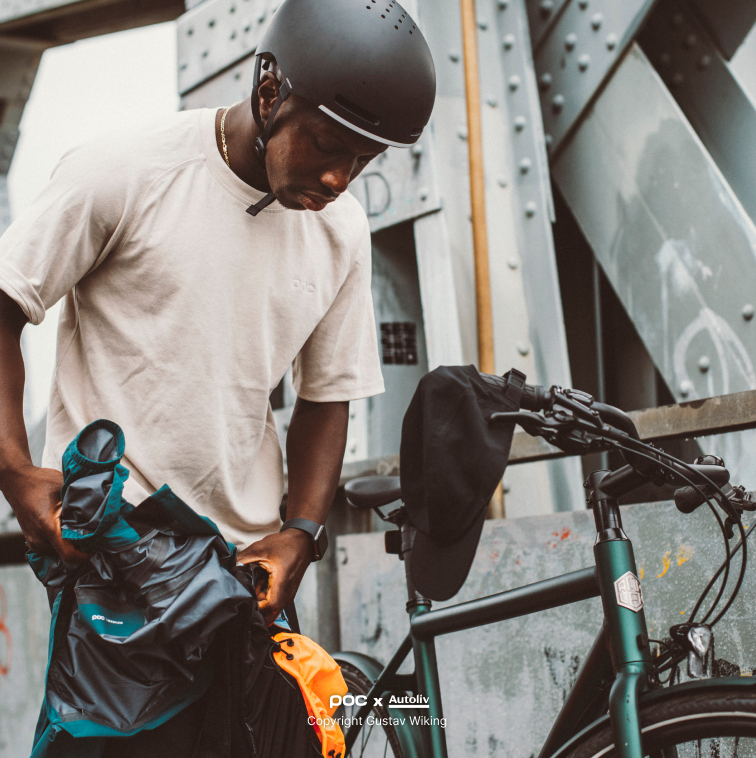 severe injuries prevented
of all cars have our research-intensive products
High speed collisions cause the most critical head injuries
According the Folksam's latest tests, 20% of all head injuries occur in collisions with cars, which often results in severe injuries.
Autoliv's published research makes the case for testing bicycle helmets involved in car collisions at higher speeds than 20km/h.
With the emergence of e-bikes, commuters are now riding at higher speeds and therefore need a better head protection.
* "Leo et al (2021) Are There Any Significant Differences in Terms of age and sex in pedestrian and cyclist accidents"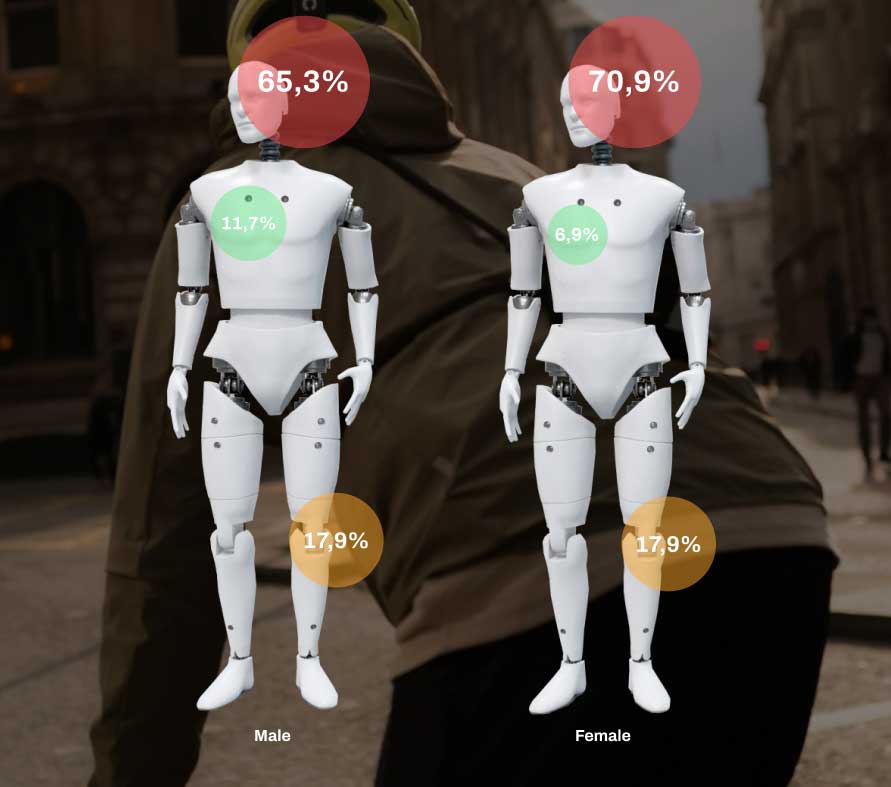 How can we reduce severe head injuries at high speeds?
The prototype helmet equipped with an airbag was designed so that inflator performance, inflator mass, cushion coverage, cushion volume, and cushion pressure were all kept within critical limits.
The pre-study shows that the addition of airbag technology on top of the helmet will significantly contribute to enhanced safety performance, especially in linear impacts. It is estimated that the risk for a bicyclist to sustain medium to severe head injuries (AIS 2+) is reduced from 80% to 30% in a 20km/h impact.