Road Safety for Commercial Vehicles
 Truck & bus drivers face an increasing number of safety challenges on our busy roads. Autoliv develops safety solutions including airbags, seatbelts, steering wheels and pyro fuses for commercial vehicles, trucks, buses, vans and vehicles transporting goods and people.
Commercial Vehicles Safety
Autoliv is now focusing our expertise on commercial vehicle occupant safety to help save more lives. In 2024 the EU's General Safety Regulation is coming into force. Among other requirements, all trucks in Europe must have active safety technology to inform drivers if there is a vulnerable road user in the risk area at the front, side or rear of the vehicle. Direct vision standard requirements will follow in 2029. The EU's long-term goal is to reach zero fatalities and serious injuries, known as 'Vision Zero', on European roads by 2050. The United Nations also has an ambitious target – to promote the reduction of global road traffic fatalities and injuries by 50% by 2030. Truck safety is an important part of this global target since the injury potentials of truck accidents, because of their weight and size, is almost always severe. Our goal is to prevent this together with you. Take care of your drivers, family and all vulnerable road users.
Yearly crash statistics for commercial vehicles in US
medium- and heavy-duty trucks are involved in traffic crashes
Yearly crash statistics for commercial vehicles in Germany
medium- and heavy-duty trucks are involved in traffic crashes
Safety products for Commercial Vehicles
Now we have adapted our world leading 70+ years of safety technology into solutions for commercial vehicles to protect the drivers and passengers.
Driver airbag
Driver Airbags are located in the steering wheel hub and deploy in less than 50 milliseconds, which is twice as fast as the blink of an eye.
The driver airbag protects the driver's head and upper body when deployed in a crash. Because of the larger vehicle wait and slower decelerations during traffic accidents, and because drivers may wear protective gear, the airbag was not made mandatory in commercial vehicles. As a result only a small percentage of commercial vehicles, trucks, vans, or buses, utilize this technology today. Autoliv is pushing toward making them standard equipment as a significant number of commercial drivers are still at risk of injury and death each year.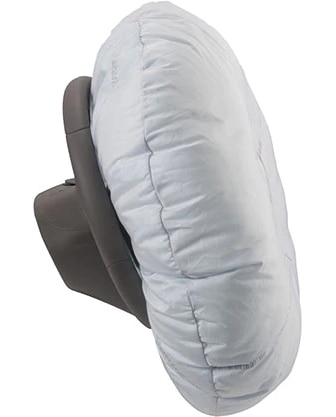 Side-curtain airbag
Side-curtain airbags is located between the window and the driver in the side of a truck or bus and these reduce the risk of life-threatening head injuries during roll-over accidents.
According to the Federal Motor Carrier Safety Administration more than half of truck and bus driver deaths happen during rollover accidents. We at Autoliv developed the first side-curtain solution for commercial vehicles.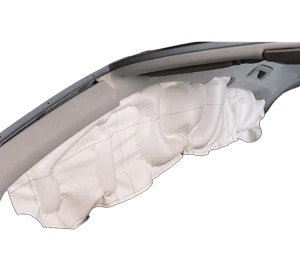 Seatbelts for Commercial Vehicles
Seatbelts in trucks and buses can reduce the risk of death by 45%, and of serious injury by 50%.
Drivers that do not wear seat belts are 30 times more likely to be ejected from a vehicle during a crash. Autoliv is the world's leading producer of life-saving seatbelts for commercial trucks and buses, let us guide you to the right choice for your needs.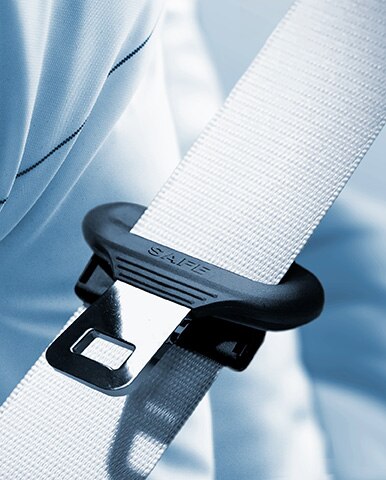 Watch our commercial vehicle seatbelt test video
 Steering Wheels for Commercial Vehicles
Today, Autoliv manufactures more than 20 million steering wheels manually.
At Autoliv, we manufacture steering wheels which are supremely crafted to ensure they meet safety requirements, have the latest functionality and a tailormade design.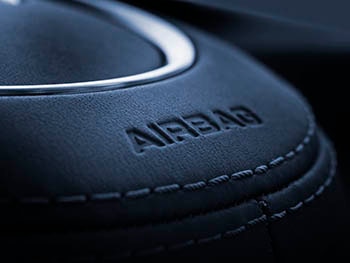 Pyrotechnical Safety Switches for Commercial Vehicles
 Avoid electrical fires and vehicle systems short circuits in a truck or bus with our Pyrotechnical Safety Switches. They are available with different capacities and solutions.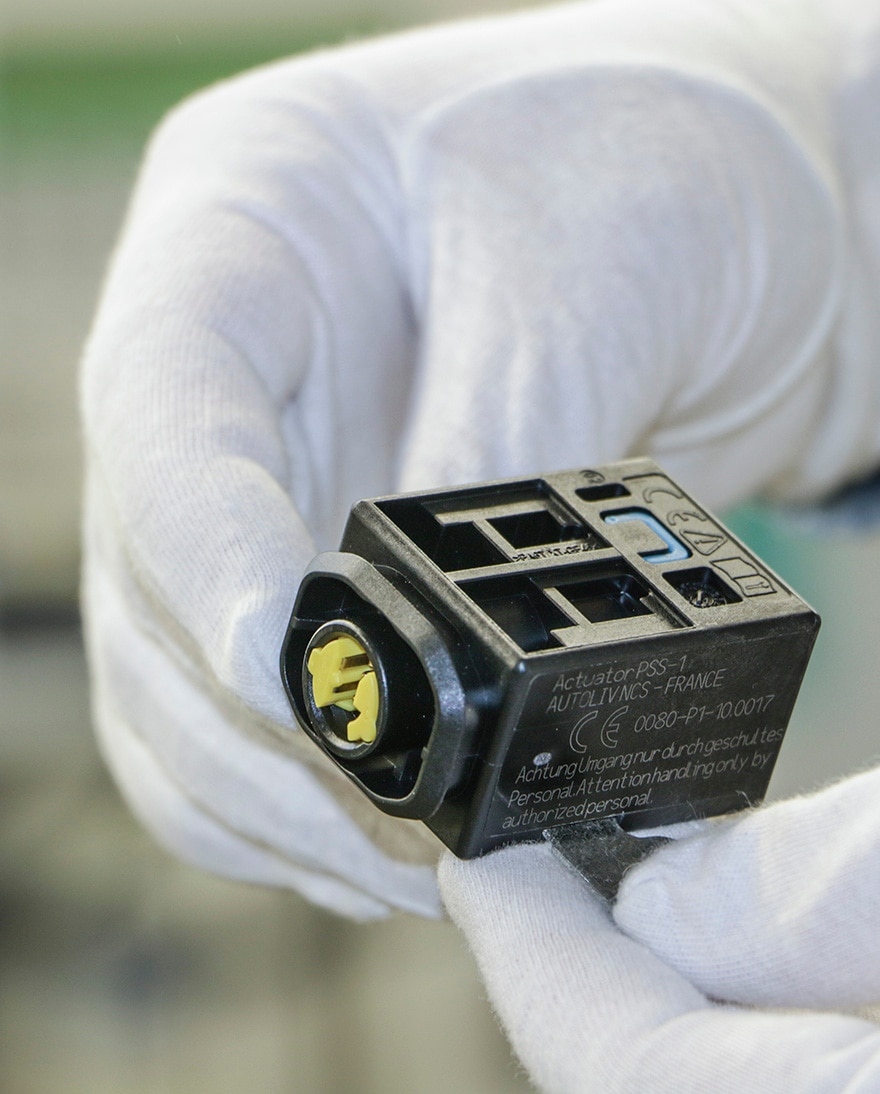 Contact us
Use this form if you would like to discuss safety solutions for commercial vehicles.