The Bernoulli™ Airbag is Autoliv´s new patented revolutionary passenger airbag module that can inflate larger airbags more efficiently as well as reduce the development time and cost.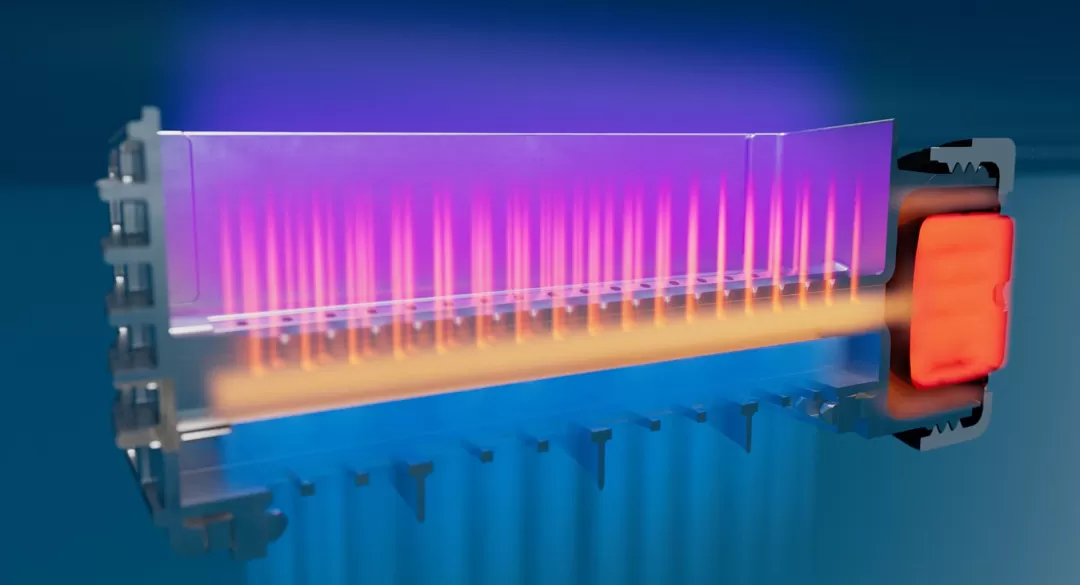 The Bernoulli™ Airbag
The new Autoliv airbag module is based on Swiss mathematician and physicist Daniel Bernoulli´s fundamental principles of fluid dynamics that explain many phenomena such as how airplanes fly.
Bernoulli´s principle states that an increase in the speed of a fluid occurs simultaneously with a decrease in static pressure. Using this principle, Autoliv can leverage pressure differences to add a significant contribution of surrounding air to the inflation of an airbag.
The Bernoulli™ Airbag Benefits
| | |
| --- | --- |
| Self-adaptive with single stage inflator | |
| Maximizing the efficiency of inflator energy | Self-adaptivity helps meeting requirements for multiple occupants, seat track positions and OOP |
| Reduces exit gas temperature → potential for optimizing cushion structure |   |
Larger airbags for newer electric vehicles
Newer electric vehicles with roomier cockpits and comfort seating require larger airbags, and Autoliv´s revolutionary technology will solve this challenge.
Additionally, the Bernoulli Airbag generates less heat, is lighter, and can reduce customer development testing in the United States by more than 30 percent. 
For the Bernoulli Airbag, the inflator will receive the signal that a crash has begun, and it will propel high pressure gases at supersonic speed through multiple inlet tubes. As the gases flow through the tubes, it will suck the surrounding ambient air into the chamber with the gases, creating aspiration, and will inflate a much larger airbag with an even smaller inflator than required today.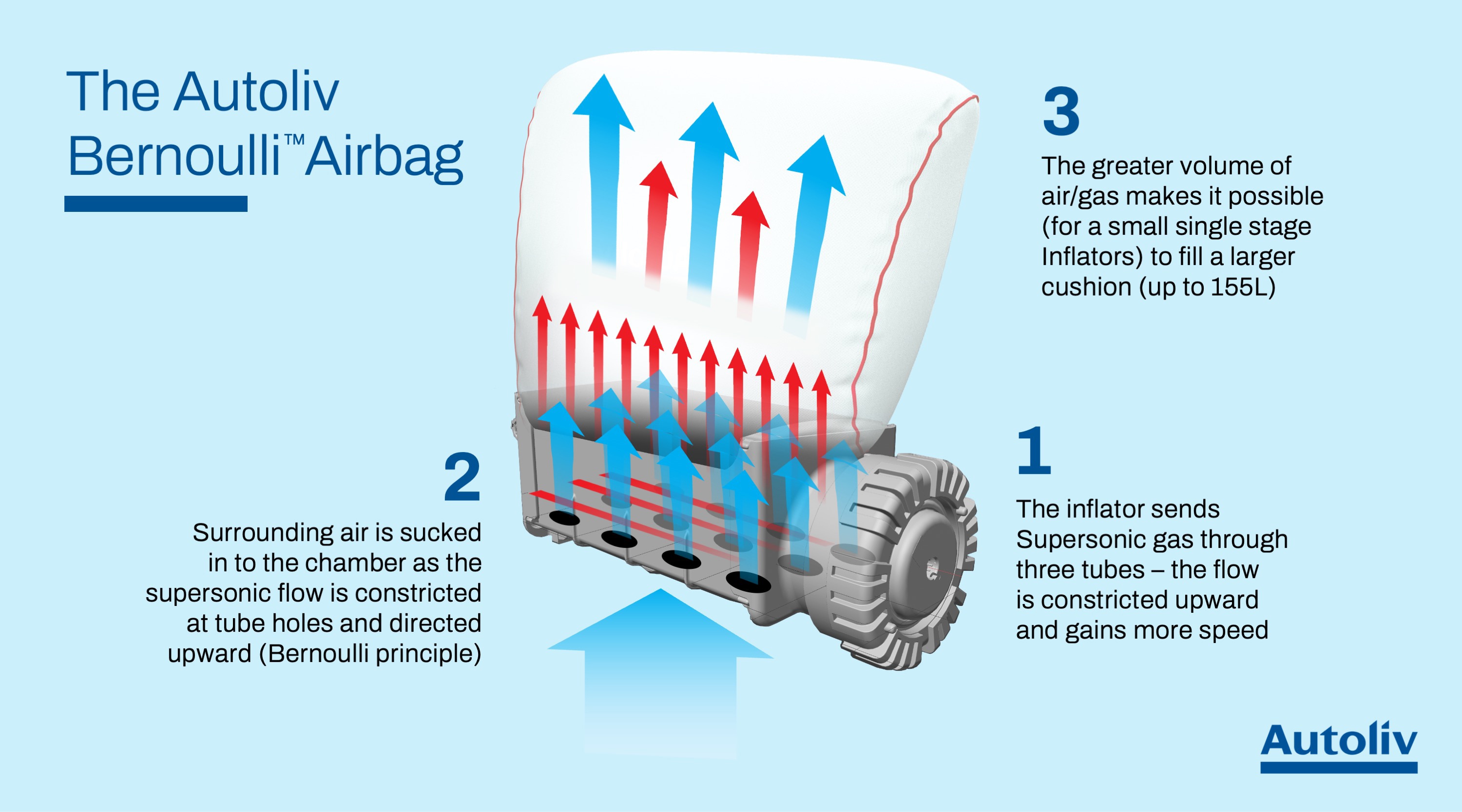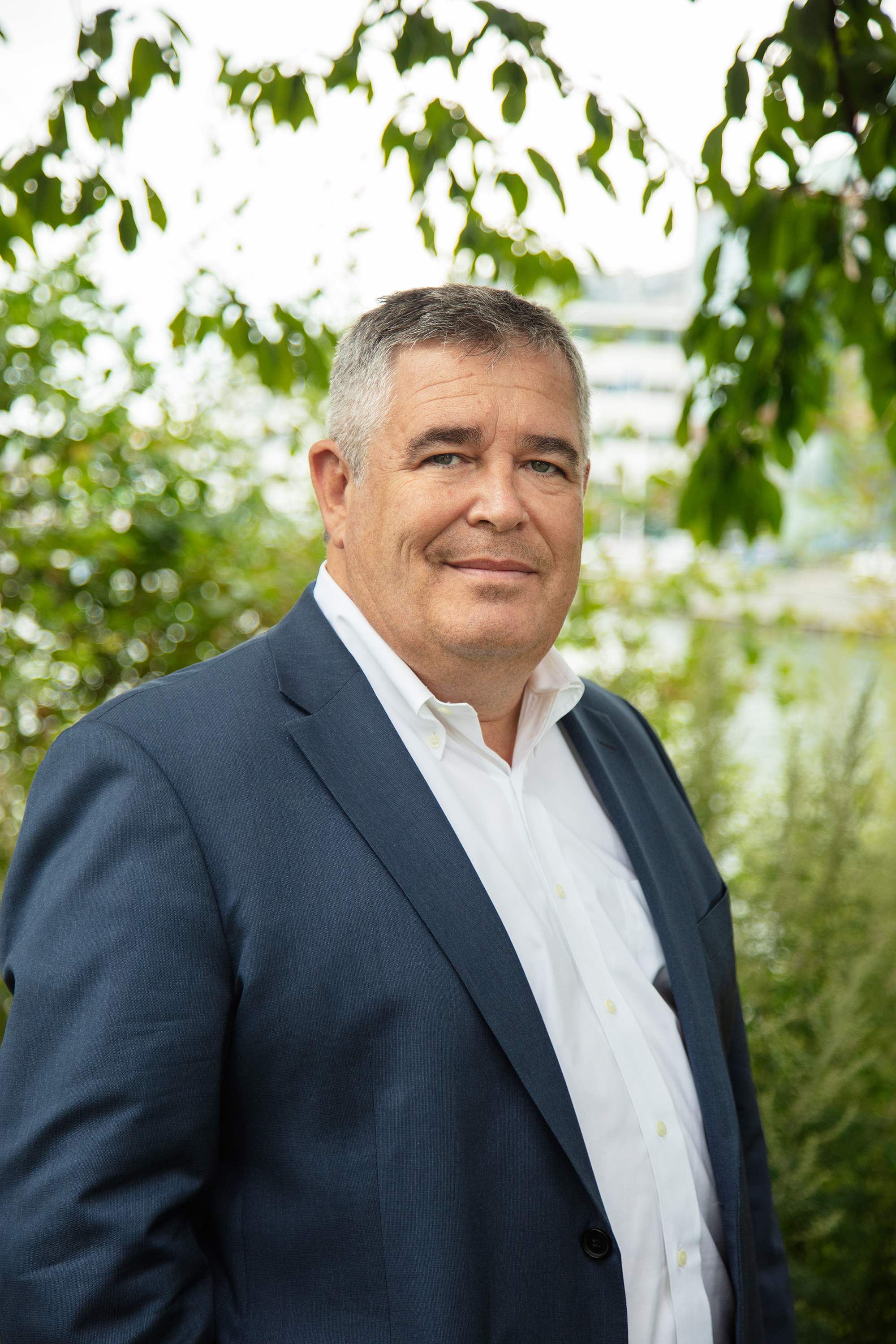 It is undoubtedly an example of our commitment to saving lives and redefining the standards of safety so our customers can build the safest possible vehicles. By doing this, we can affect other aspects of the safety system and offer our customers options that do not exist today. The Bernoulli Airbag is a significant step forward in making vehicles safer in a more efficient and sustainable manner.
Jordi Lombarte, Chief Technical Officer, Autoliv
Innovation at Autoliv
As leaders in airbag manufacturing, with The Bernoulli Airbag we are taking vehicle safety to new heights. Learn more about our innovations and safety solutions.