In Autoliv's new podcast "Blink of an Eye", we meet historians, car crash survivors and Autoliv's own experts. Together, they will paint an engaging picture of car safety, mixing a historical perspective and analysis with personal stories in an energetic framing. The podcast consists of five episodes and was launched on August 21 on all podcast platforms, such as Spotify, Acast and Itunes.
Conveying a sense of urgency
The name of the podcast, "Blink of an eye", alludes to how quickly things change during an accident, conveying a sense of urgency for automotive safety. The idea behind the podcast is to create something that is new for both Autoliv and for the automotive industry.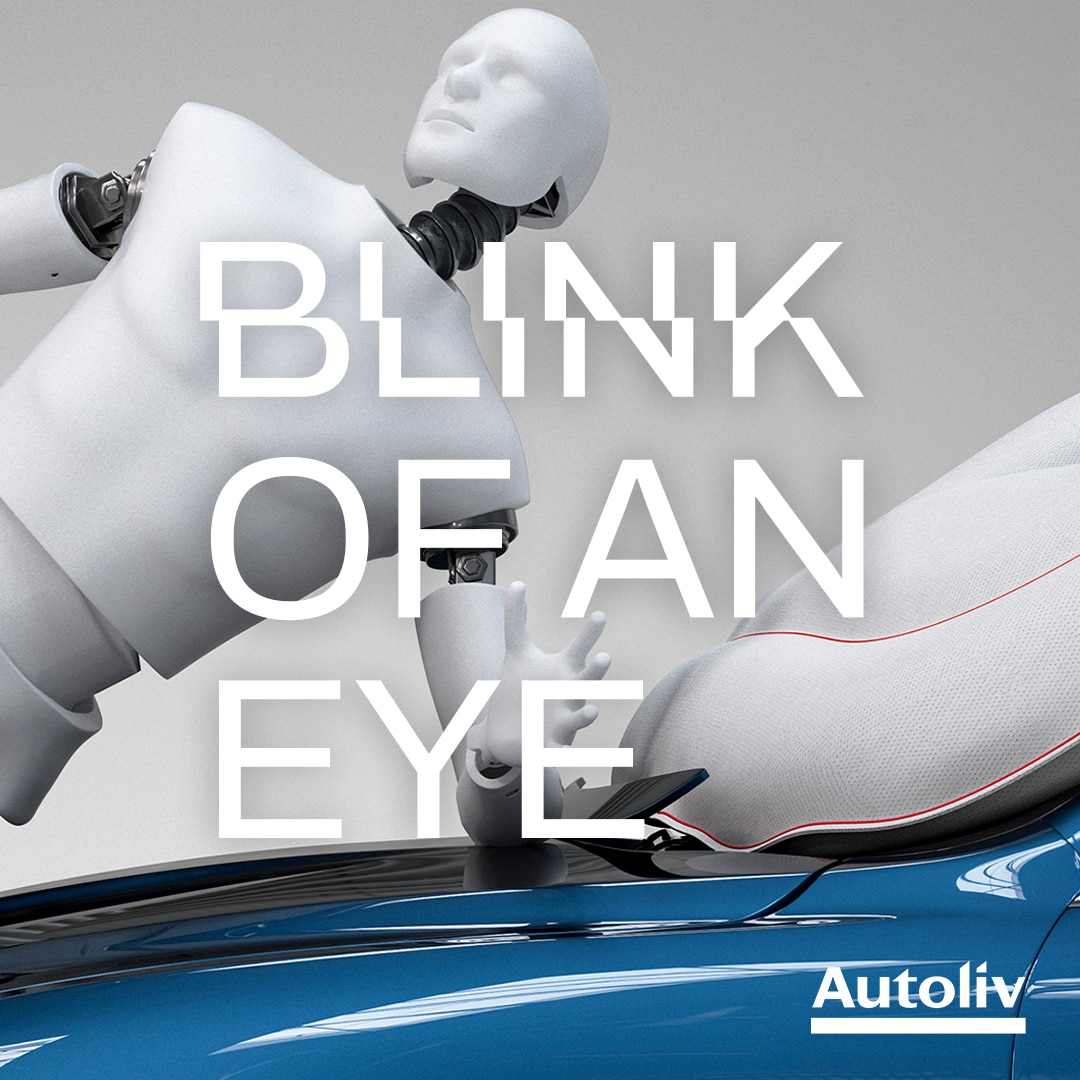 Episodes
The five podcast episodes will be published on a bi-weekly basis following August 21. We hope you'll enjoy it.
Episode 2: The Elephant on The Road 
Let's take a trip back in time, a century ago. City streets belonged to pedestrians; they roamed freely, going wherever and whenever they pleased. However, as cars increased in the 1920s, accidents and fatalities became more prevalent. Together with historians, road experts and professors, Thomas Henley takes a closer look at a time when our roads were death traps, what role gender has played in car safety and the effectiveness of safety campaigns in adverts. 
Episode 1: Big things have small beginnings
Join us on a trip to Vårgårda, a small village in southwestern Sweden. Here, 70 years ago, the brothers Lennart and Stig Lindblad founded Autoliv and put the town on the map as a pioneer in vehicle safety. Today, still in the same village, we discover Autoliv's test center and Hans Lindblad, Stig's son, who humbly guides us alongside podcast host Thomas Henley through his father's remarkable legacy. Discover the untold stories and immerse yourself in Autoliv's impact on this community and the world of car safety.